What we do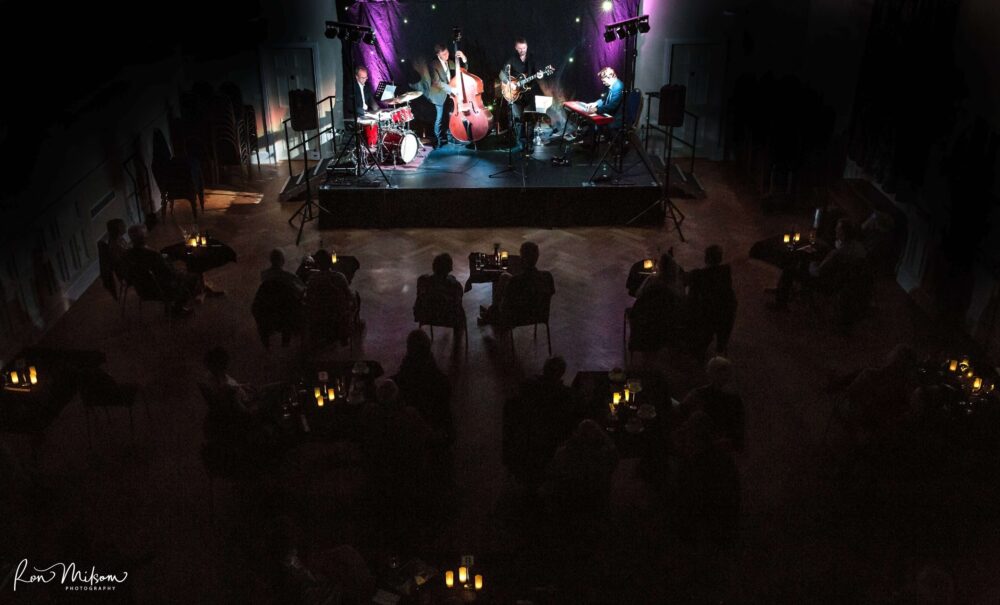 We are a public hall in the centre of Witney, located in West Oxfordshire. We serve the town by providing an arts venue that all can use and enjoy.
Whether you are looking for music, theatre, comedy nights, lectures, conferences or even weddings we are the venue for you. With a wonderful 19th Century building incorporating all the character you would expect, plus the addition of modern facilities, and not forgetting our wonderful in house café and bar 1863, we really are a destination and focal point for the people of west Oxfordshire and beyond.
Our history
The Corn Exchange is a grade II listed building in the heart of Witney, providing a social and creative resource for the people of Witney and our visitors.
The Corn Exchange, Witney was built by the private 'Corn Exchange Company' in 1863, replacing a 16th Century building used in the 1850's as a corn returns office. This beautiful stone building was designed by architect J. Collier of Putney in an Italianate style and by 1875 was Witney's leading building.
From the outset, it was used for social events and meetings as well as corn dealings and housed several clubs and societies and we are pleased that it continues to fulfil this purpose and will continue to do so in the future.
Venue hire
If you are looking to hold an event, we have two wonderful rooms available for hire; the Main Hall and the Gallery Room.
Suitable for:
Wedding Ceremonies
Wedding Receptions
Celebration Parties
Corporate Events
Training/Study Days
Charity Events
Regular bookings/classes
Both rooms have Wi-Fi and extra equipment available upon request.
Contact us